See Chamie & Leizer in the fleish!
YidLive!
Bring Jamie & Eli, the creators of YidLife Crisis (and closeted Jewish educators!) to YOU for an evening of comedy, music and thought-provoking shtick. The boychiks from Montreal present their unique take on the modern Jewish experience in a hilarious (G-d willing) multimedia presentation, including video and live music. No need to be Jewish nor knowledge of Yiddish required. Sense of humor requested. Appropriate for ages 18* - 118 (*OK, fine, anyone over Bar/Bat Mitzvah)
CHEWDAISM IN THE FLEISH!
What's better than watching our critically-acclaimed documentary feature "CHEWDAISM: A Taste of Jewish Montreal"? Watching it with US, avadeh! We often accompany our screenings, as filmmakers and (self-proclaimed) 'experts', to talk about our Global Shtetl project chronicling Jewish culture and food across the world, and specifically the unique Jewdie (Jewish foodie) scene in our delicious hometown.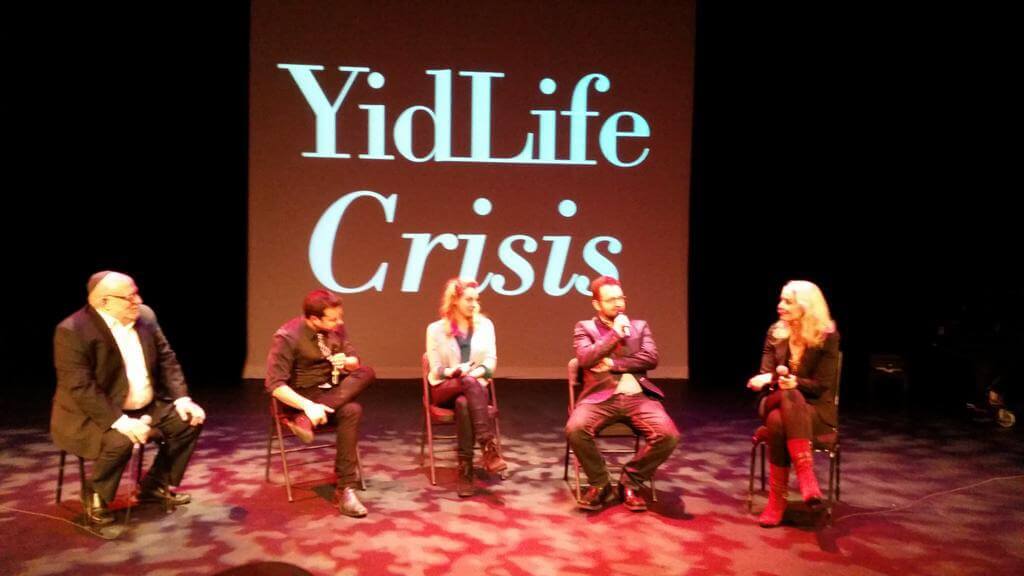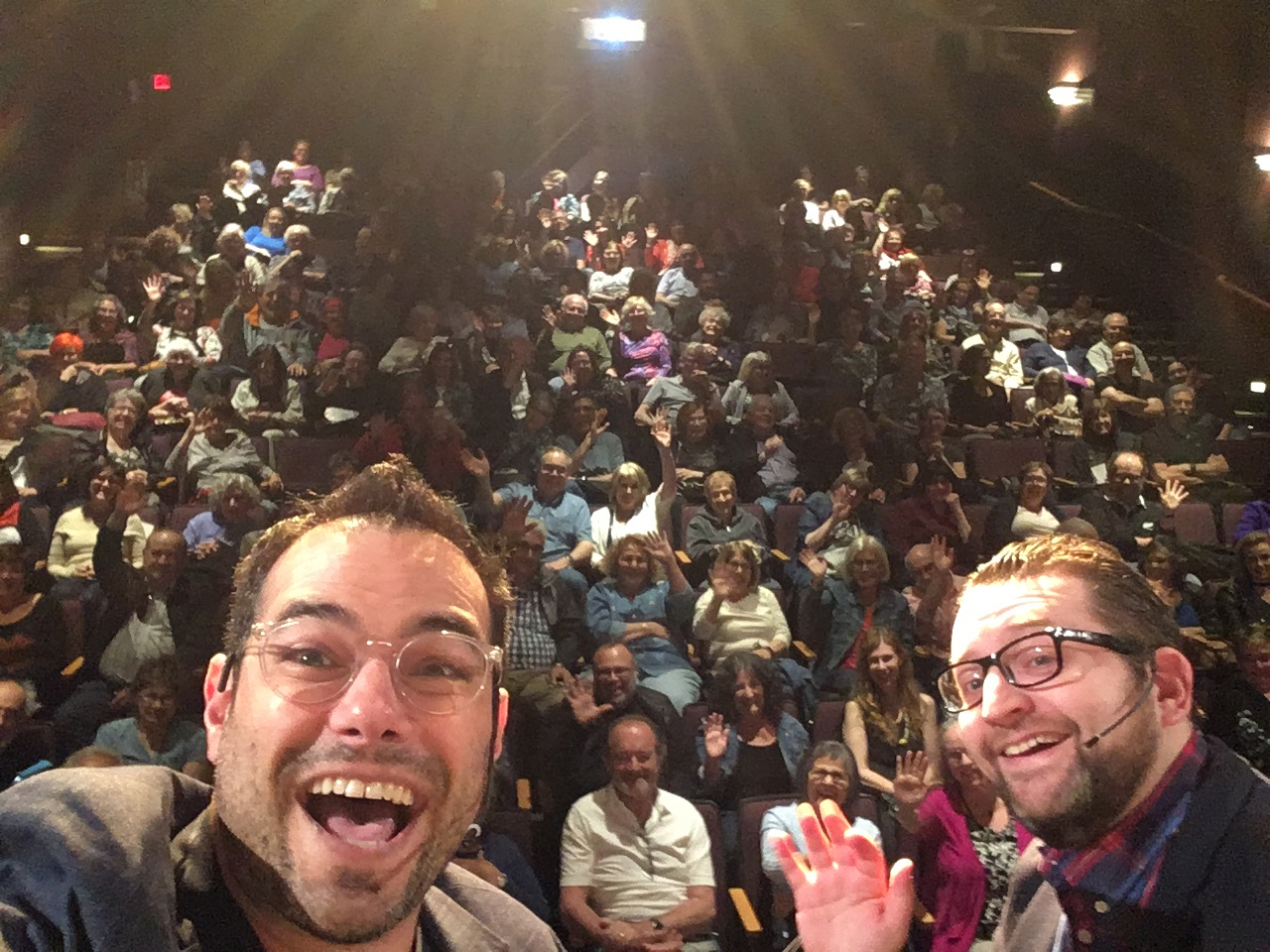 HOSTING EVENTS
Did Jew know that Jamie and Eli MC/host fundraisers and community events? As writers, performers and creators of custom multimedia presentations, they're available to make your event memorable, smooth and punctual (halevay)!
Consider them for your next campaign event or fundraising gala!
TALKS
Jamie and Eli give talks, lectures and patented Q&Q (Question & Question periods, where they answer questions with other questions) on a variety of topics, ranging from their unique Yiddish backgrounds to the state of modern global Jewry to the critical existential questions like "fatty" or "lean." Consider them for your next panel, educational conference, talks series, or Limmud.